Why you'll want to work with us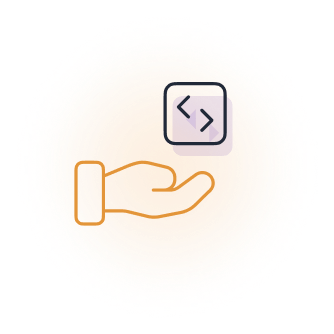 Technical Partner
We're guessing you're not a tech expert. Don't worry. We'll put together a winning team of engineers to build your software so you can focus on growing your business.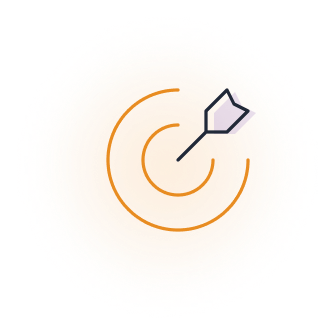 Loyal to Your Vision
This is your product. Your Mona Lisa. Your magnum opus. We'll show the world what happens when software developers and visionaries work together.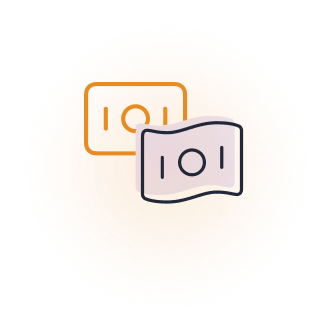 You Drive the Budget
You have a budget. We get it. We'll align our goals and meet regularly to ensure we stay on target. You set the monthly budget, and scale your spending up or down at any time.
How to develop a custom software product?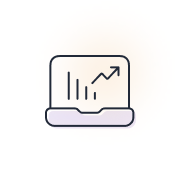 1
Consult with a Fractional CTO
You'll talk with one of our software expert to explore your product goals and options.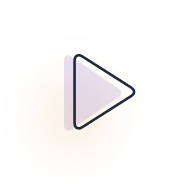 2
Get Started
You'll set a budget, we'll make a plan, and together we'll kick off the first month.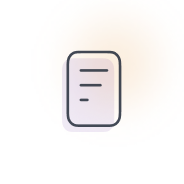 3
Approve Agile Road Map
If market demands or business changes, we can pull in talent from our network of engineers.
4
Launch Product
You're free to speed up, slow down, or press pause as needed.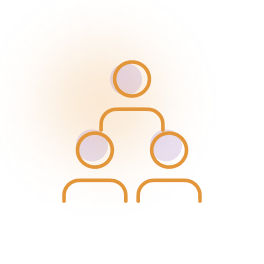 Collaborative
Our customers come first. In the spirit of true creativity and innovation, we value our differences. We treat every idea and opinion with the respect it deserves.
Passionate
Excellence is our goal. We are here to create the best solution for your unique challenge, and we won't rest until we achieve that.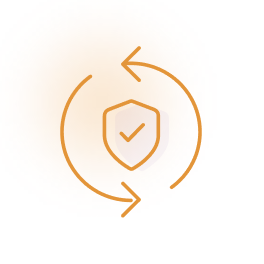 Resilient
We're tech experts, but we don't have the final word on everything. We listen to our clients and admit our limits. We tackle every challenge, knowing that when our clients win, we win.
What our clients say
They are very patient and understanding, and willing to work at my place. It's first experience working with coders, and it's going very well.They are open.They're open and honest, and answer any questions I have throughout the process
I have worked with several development firms in my career and never had such positive results.
Working with Band of Coders has been a very pleasant experience. Having worked with several other IT companies previously, Band of Coders has by far been the most understanding of our mission and goals for our software development. They are willing to spend time needed on details that others tend to overlook. We couldn't be more satisfied with our partnership. Thank you for all you've done for us!
I have worked with Band of Coders since June 2019. As the CEO and non-technical founder of a start-up (Curovate) I needed a company that could take full responsibility for our entire mobile app code base. I have found Band of Coders to be very professional, detail-oriented, and consistent in their high quality of software output
Without Band of Coders, it would have taken me over a year of trial and error to put together such a high-performing development team.
Great company! The project manager always takes a feet on the ground approach looking for ways to help my company get the best result. The software developer working on our application is smart, experienced and checks his own work...imagine! I'm very happy since going with BOC!
I interviewed over a dozen software firms when I wanted to build my startup—and Band of Coders stood out by a mile because they treated me with the utmost respect, quickly understood my ideas, and had a very impressive history of developing successful software. I have worked with them for nearly six months, and they continue to amaze me each week with their creativity, dedication, and hard work.
We've worked with BoC on several projects of varying complexity and have been impressed with not just the quality of the work but also BoC's genuine desire to see their clients succeed. There is simply no better way I've found to get top-tier web dev talent on short-notice, backed by a company that insures results.
I was looking for something very specific in the IT world and Band of Coders was abale to fine the right person for the project and with a very decent amount they got it done earlier than I expected, I was very happy with the result.
Frequently Asked Questions (FAQs)
What kind of software development services are offered?
We build web apps, mobile apps, and custom software based on your needs and priorities. We turn ideas into innovative solutions and reality.
Where are your people located?
Our software developers are based in the U.S., Canada, and near shore in North America time zones. We work when you work.
What kind of companies do you help?
We work with entrepreneurs who have a great idea. We also work with companies ranging from startups and scaleups to large enterprises.
What is a fractional CTO?
A fractional CTO is a part-time resource that delivers experience and expertise in a cost-efficient way. It gives you strategic and financial flexibility to get what you want when you need it.
How is pricing determined?
Pricing is determined by the scope of the project, the technology, how much work needs to be done, and your budget. We're flexible and willing to do work in phases.
How do I get assigned a fractional CTO?
It is based on your location and the technical skills required for your project.
What are the steps to get an engagement started?
Once you're connected to a CTO, we'll hammer out a plan to put the project into motion. As development progresses, you'll receive regular updates and weekly meeting invites to make sure everything stays on track. You can change the terms at any time.
How is the scope of my project assessed?
We do a preliminary call to learn about your ideas, project, and technical necessities; afterward, we work with you to determine the optimal approach to scope your project.
Does Band of Coders work with in-house development teams?
Yes, we work with your technology departments, as well as other freelancers and contractors.
Book a meeting
Our Fractional CTOs are strategic, innovative team leaders. They'll apply their technical knowledge and business strategy to help your company succeed.